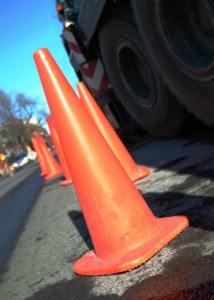 As of November 7th, Broadview Heights City Council passed an ordinance that will give the city authority to act to resolve residential cross-connection issues.  Cross connectors play an important role in preventing basement flooding during heavy rain.
This is important because one resident's faulty cross connector can lead to flooding in other homes.  During heavy rain, water from the storm drains flows into the sanitary drain system.  Cross connectors are located where the storms drains meet the sanitary drains.  Basements often flood because too much storm water is being pushed into the sanitary lines, which leads back into the basement of residents' homes.  A neighbor's faulty cross connector could cause your basement to flood, and the new ordinance will help remedy this issue.
Residents have 45 days to get a permit and 60 days to complete the work.  If you have any questions about how this relates to your property, give us a call.